Daniel Agger began his  professional career at Brondby in his native Denmark. The departure of Swedish defender Andrea Jakobsson prompted the promotion of Agger from the youth team to the first team in July 2004. His transition from the youth team to the first team was seamless as he not only became a regular in the Brondby starting XI. Agger was also a key player for the club as they won the league title in his first season with the main team. By the time the first half of the 2004/05 season ended, Daniel Agger had been named the 2004 talent of the Year in Denmark.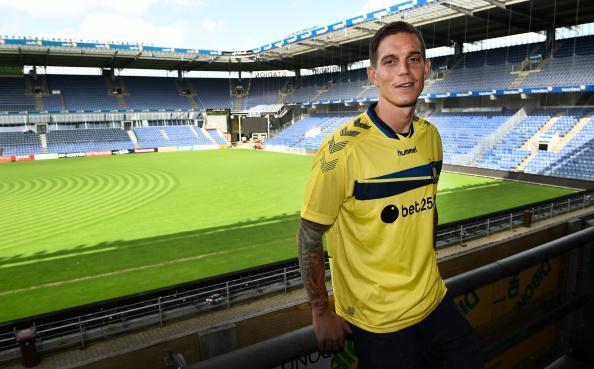 After was not fortunate with injuries in his second season with the Brondby first team after the injury he sustained in September 2005 forced him to miss several months. The injury ensured that he missed the rest of 2005. At the age of 20, Daniel Agger was given the talent of year award in December 2005 while he was still out with the abovementioned injury.

Daniel Agger was linked with a lot of European clubs before Merseyside giants Liverpool snapped him up for £6m during the 2006 winter transfer window. The Reds announced his signing on January 12, 2006. He was at Liverpool for eight years before returning to Brondby in the summer of  2014.

Brondby re-signed Daniel Agger from Liverpool in a £3m deal in August 2014. The Danish club paid half of the transfer fee received for his signing around eight years earlier. The Dane had offers from England and other countries, but he decided to go for a less demanding league physically. Brendan Rodgers was a major reason why Agger left Liverpool as he felt that he was underappreciated. Daniel Agger spent two years more at Brondby before he retired at the age of 31.